ABOUT US
DIRECTOR GENERAL's
MESSAGE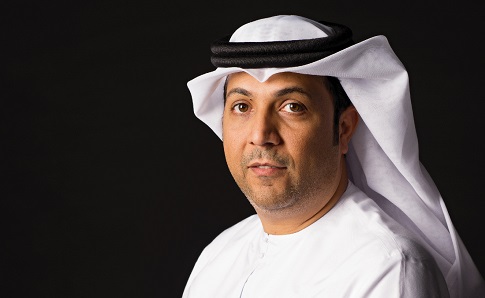 Al Majaz Amphitheatre is a unique cultural template introduced for the first time in the Emirate of Sharjah. It is an integrated art platform that offers world-class cultural, theatrical and musical performances, making art the message that we convey to the world.


We at Al Majaz Amphitheatre are proud that it reflects the vision of His Highness Sheikh Dr Sultan bin Mohamed Al Qasimi, Supreme Council Member and Ruler of Sharjah, the man of culture and theatre.

Our responsibility emanates from the significance of the artistic and cultural movement which we seek to foster in the Emirate of Sharjah and the wider UAE. Hence, the elements that underlie the Amphitheatre guarantee the audience a rich experience of creativity and innovation.

Home to a melting pot of cultures from around the globe. We welcome all cultures and draw from their richness to offer something that is creative and takes our unique audiences to a higher level of aesthetic experience.

Welcome to Al Majaz Amphitheatre

H.E. Tariq Saeed Allay
Director General, Sharjah Government Media Bureau
Al Majaz Amphitheatre
Al Majaz Amphitheatre is an architectural monument that integrates with the aesthetics of Sharjah and is one of the initiatives of Sharjah Government Media Bureau, Government of Sharjah.
Al Majaz Amphitheatre is dedicated to bringing a broad range of performance art, plays, musicals, community events and concerts.

Since 2014 Al Majaz Amphitheatre has built a platform that supports art and culture in Sharjah, the UAE and the region. It was the official venue to celebrate the crowning of Sharjah as the Islamic Cultural Capital of the Arab region in 2014.

This magnificent edifice is the first of its kind in the region. The open-air theatre is inspired by the Roman-style Amphitheatre and designed in a semicircular shape. At 7,238 square meters in area, the theatre can accommodate 4,500 spectators. There is a large stage mediating Al Majaz Amphitheatre where artists can present their performances.

The Amphitheatre located in the centre of Al Majaz Island provides service facilities such as the Conference Room; VIP Majlis; showrooms; Helipad; Al Majaz Marina; Island Walk; Restaurants and green landscapes.
4,500
People up to
accommodate
7,238
square metres
covering an area
30,236
2019 – 2020
season visitors